On Monday, we had the honor of meeting with state and federal officials to discuss the impact of excessive rainfall and flooding on Vermont's farms. We were joined by Under Secretary for Farm Production & Conservation at USDA Robert Bonnie, as well as Senator Bernie Sanders, Senator Peter Welch, and Vermont Secretary of Agriculture Anson Tebbetts.
Our meeting, which took place at Conant's Riverside Farm in Richmond, was part of a two-day statewide tour for the delegation. A number of local media outlets were present for our meeting, as well as the press conference and farm tour that were part of the visit. You can find links to their coverage below.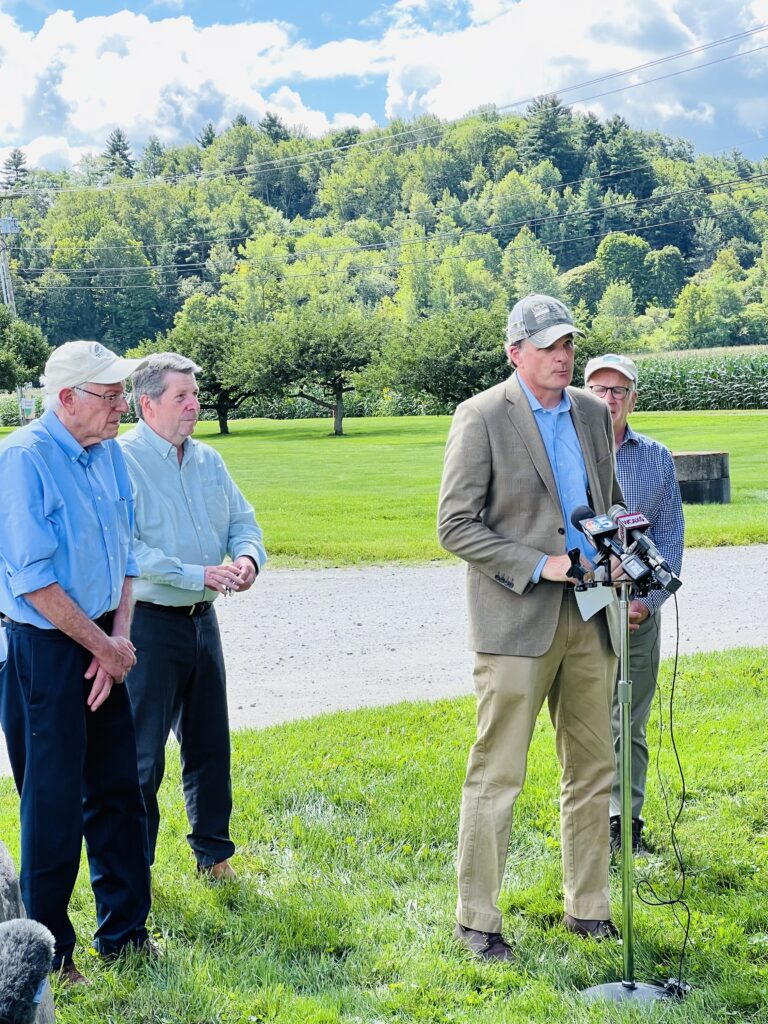 During our meeting, there were three main messages we conveyed:
There's a significant need for short-term assistance–emergency funding where it's needed the most–to aid farmers in recovering from both catastrophic flooding and the effects of excessive rainfall this summer.
There's also a significant need for long-term solutions to ensure agriculture's resilience in the face of a changing climate and other economic pressures.
Excessive rainfall has had a negative impact on farms, as well, including crop yield and quality, livestock health, general operations, and finances.
Nearly a dozen of our members were in attendance and many of them shared their first-hand accounts of dealing with catastrophic flooding and excessive rainfall. Some of the common challenges they shared include:
Losing a large percentage of their corn crop to flooding. Corn that survived may or may not be safe for livestock to consume due to mycotoxins; testing is needed to make this determination.
Crops, including corn, are not growing well in general due to excessive rainfall. Too much water has led to poor nutrient uptake, root diseases, and molding. Farmers are anticipating that corn starch levels will be low this year.
Not being able to cut hay for livestock feed because the ground is oversaturated. It is not possible to drive heavy farm equipment on fields in this condition.
Because of significant crop losses, many farmers are wondering how they will feed their livestock this winter. They will likely need to purchase feed at substantial cost.
Needing to bring heifers and cows into the barn from their pastures to protect their health. On farms that were flooded, the grass is unsafe for livestock to consume due to mycotoxins. On farms dealing with oversaturated soils, the livestock are experiencing "hoof rot," an infection due to continuous exposure to wet conditions. And because livestock are in their barns, farmers are already using feed they had intended for the winter.
Experiencing higher than normal levels of stress and low morale. This summer, farmers are constantly problem-solving, making difficult decisions, and feeling frustrated when they cannot work due to ground conditions. They are feeling anxious about the coming winter.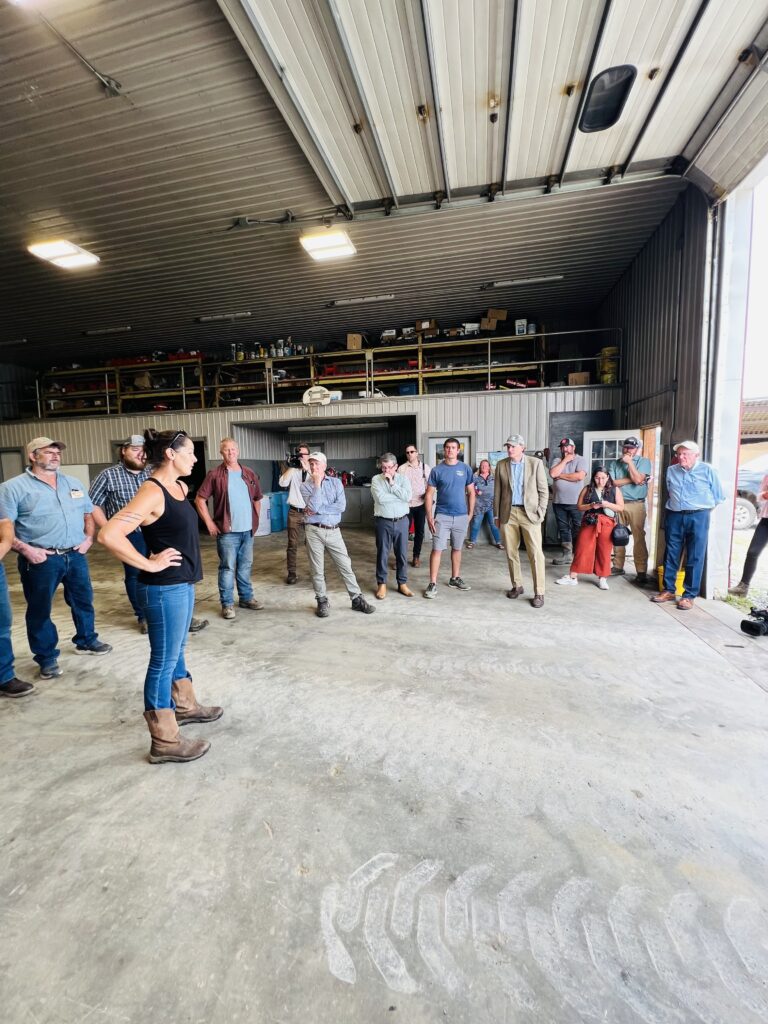 Overall, we are grateful for the opportunity to help educate state and federal officials about what Vermont farmers are facing this year. We hope we gave them a comprehensive picture showing how farmers have been negatively impacted by both catastrophic flooding and excessive rainfall. We look forward to continuing the dialogue in the weeks and months ahead, influencing the development of short- and long-term solutions.
Media Coverage