This month, CVFC hosted the first quarterly Farmers Connect agriculture networking event at our new office location in North Ferrisburgh. The group–consisting of farmers from various backgrounds, Middlebury agriculture students, UVM Extension staff, and board members– enjoyed pizza and refreshments before hearing a few words from CVFC Board President Brian Kemp and Executive Director Vijay Nazareth.
In addition to the networking opportunity for farmers, Vijay outlined additional goals and objectives for the Farmers Connect gatherings: 
Presenting a positive, unified voice at the legislative level in Montpelier.
Establishing a four-member executive committee to provide ownership and direction of the Farmers Connect group. This committee would develop an agenda of items that are important to the group, and work with CVFC and its resources to bring forward.
Engaging in networking as an opportunity to connect with other farmers, including the next generation.
Connecting farmers with other Vermont organizations whose interests or missions align with the CVFC vision.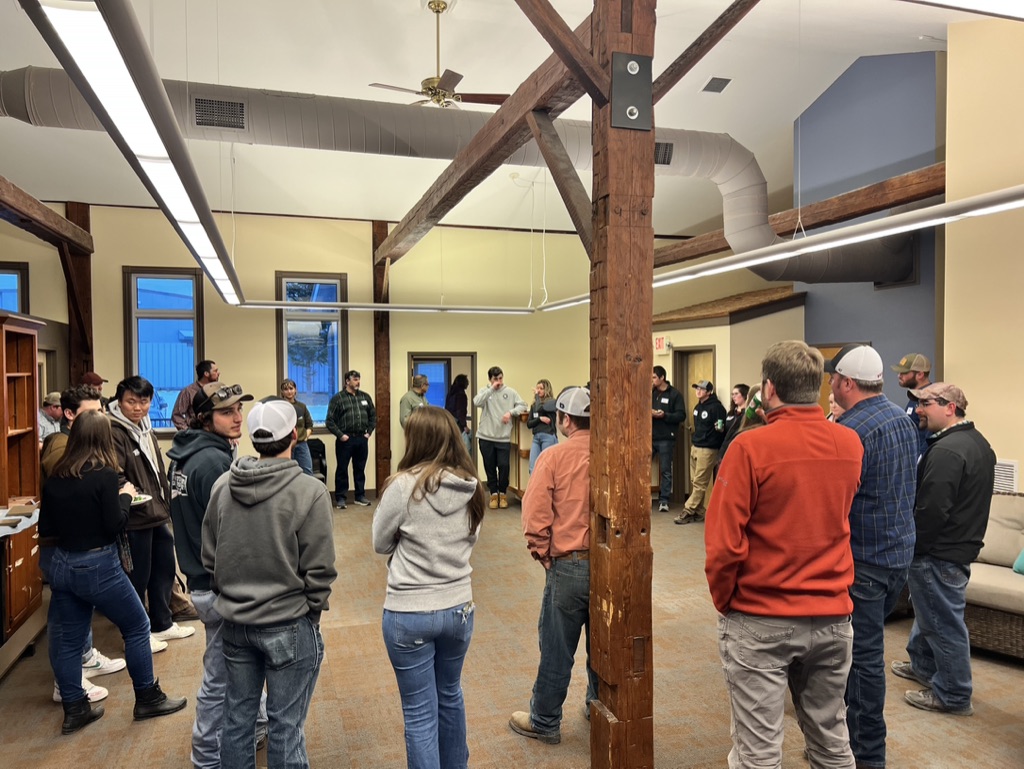 Following a round of introductions, farmers broke into smaller groups to discuss what's happening on their farms. Tom Eaton, Crop Consultant and Nutrient Management Planner with Agricultural Consulting Services and George Tucker, Soil Conservationist with the USDA NRCS, were in attendance to listen to farmers and to answer any questions. Marin Howell, reporter for the Addison Independent, was also in attendance; a story about our initiative appeared in the March 16 edition of the paper. Click here to read the full story. (Please note, the article is behind a paywall.) 
Stay tuned for more information on Farmers Connect meetings!