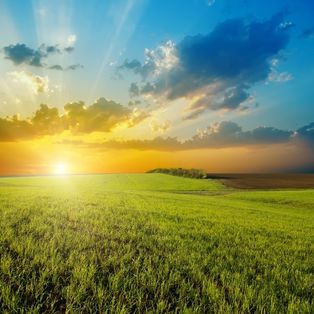 To Our Community:
On behalf of the Champlain Valley Farmer Coalition Board of Directors, I am writing to update you on the many leadership transitions occurring within our organization. We look to the future with a sense of optimism and excitement for the opportunities ahead.
Executive Director Transition
A couple of weeks ago, we announced that our Executive Director John Roberts was appointed by President Joe Biden to serve as USDA State Executive Director for the Farm Service Agency in Vermont. John's last day with us is February 11.  
Our Board of Directors is committed to finding a new leader who can best support our members and our mission. Such a search process takes time, and it is important that the work of the coalition can carry on in the meanwhile.
To that end, I am delighted to announce that Sarah Audet will serve as CVFC's interim Executive Director. She has worked with CVFC for the past 18 months as a communications and media consultant. Coupled with her experience in nonprofit leadership, strategic planning, and board development, she is a natural choice for shepherding our organization through this time of transition.
In her role as interim Executive Director, Sarah will closely partner with the Board of Directors to develop a shared vision for moving the organization forward, both strategically and operationally. Sarah will support the board with our search for the new Executive Director, and once that person is hired, she will ensure a smooth transition and success in their role. She will also continue to oversee all internal and external communications for the organization, and manage the annual #Farm24VT event.
Sarah started in her position on January 31, to allow for a period of overlap between her and John. She will continue until July 31.
Our goal is to begin our search for CVFC's next Executive Director in mid-April and have them start in early to mid-July, before Sarah ends her term. It is important to note that she will not be applying for the permanent position.
Board Leadership Transition
CVFC is also announcing some transitions in our Board Leadership.
During our annual election in January, three existing board members were elected to three-year terms, including myself. Many thanks and congratulations go to George Foster of Foster Brothers Farm in Middlebury and Rachel Reed of East Creek Stock Farm in Orwell for their continued service on our board.
At our February board meeting, we held elections for board officers. I will continue in my role as Board President. Marie Audet of Blue Spruce Farm in Bridport is stepping down as Vice President, and George Foster was elected to the position. Jeff Carter of UVM Extension was re-elected to his role as Treasurer, but because he is retiring on June 1, we will soon identify another board member to assume those responsibilities.
Finally, many of you may be aware that our long-time colleague and friend Kirsten Workman has left her position as Agronomy Outreach Professional at UVM Extension, and is now working at Cornell University's PRO-DAIRY as a Nutrient Management and Environmental Sustainability Specialist. In turn, Kirsten is stepping down from her role as board Secretary, and Marie Audet has been elected to take her place.
Kirsten has been instrumental to the work of CVFC. We would not be where we are today without her. She has been a great friend to our organization and to farmers throughout the Champlain Valley. She will be dearly missed in our community. Please join me in thanking Kirsten for sharing her expertise, kindness, and support with us over the years.
I will close by saying that we are excited about our organization's future. At the end of the day, we are all still farmers working together for a clean Lake Champlain and thriving agriculture in Vermont. If you have any questions, please feel free to reach out to me.  
Sincerely,
Brian Kemp
Board President
Champlain Valley Farmer Coalition